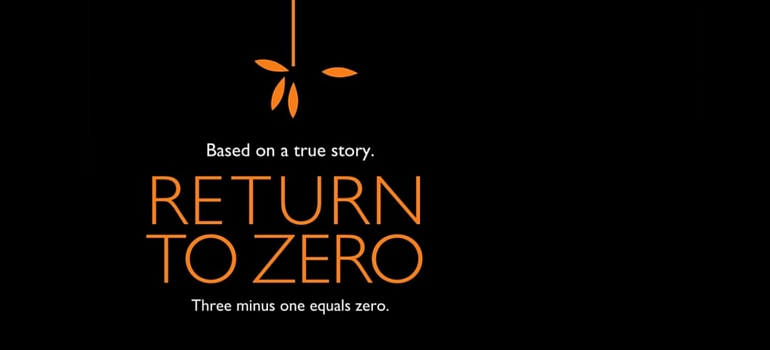 Return to Zero Synopsis:
RETURN TO ZERO is based on the true story of a successful couple, Maggie (MINNIE DRIVER) and Aaron (PAUL ADELSTEIN) who are preparing for the arrival of their first child. Just weeks before their due date they are devastated to discover that their baby son has died in the womb and will be stillborn.
Maggie and Aaron attempt to go on with their lives but cannot escape their postpartum grief. Their lives and relationship have been forever altered by this loss. And no one seems to understand the hell they are going through. Aaron's dad, Robert (ALFRED MOLINA), encourages his son to bury himself in work, while Maggie's Mom, Kathleen (KATHY BAKER), always says the wrong thing.
Maggie and Aaron try to cope in a myriad of ways — through denial, escape, and alcohol — but when Maggie ultimately discovers that Aaron is having an affair with Dana (SARAH JONES), a co-worker, she decides to end the marriage.
Just when Maggie believes she has started a new life, she discovers that she is pregnant by Aaron (from a last ditch 'save the marriage' getaway to Vegas.) With the help of Claire (CONNIE NIELSEN), an empathetic doctor who experienced a similar loss years ago, Maggie finally grieves for the loss of her son. Then she and Aaron must reunite to face a turbulent and terrifying pregnancy.
Dorinda Gregory's Review:
"I watched the film with my husband last week. I found that I didn't connect with Maggie as much as I thought I was going to before I watched the film. There were things that came up in the film that made me think to myself, "I remember that feeling." I thought it was great that Hanish included some of the idiotic comments that people make to someone who has lost a baby. I can't count the times that I've heard people say, "everything happens for a reason." I loved that Maggie snapped at the woman who told her that "God has a plan." I never had the courage to tell anyone how I really felt about the insensitive comments that were given to me without hesitation after losing my babies.
I found that I admired Maggie through the film. She said what she felt and never held back. She was so much stronger than I was/am. I think time has made it easier for me to express my feelings, but I still struggle with sharing them with others. I can talk to my husband and two close friends who've also lost babies. But aside from them, I have a very hard time opening up and it makes it harder for me to cope.
Maggie's relationship with her mother reminded me of my own relationship with my mother. Maggie's mother always said the wrong thing, and she wasn't supportive of what Maggie was going through. I find that I still struggle with the fact that my mother doesn't understand my experience. My mom doesn't want to talk about my babies or what I may be going through. I think it could be because she doesn't want to see me sad, and she knows she can't fix this. I don't think she can't accept that I'm broken. There are times when I wish my mom would just embrace me, let me cry on her shoulder, and tell me, "[she's] sorry for [my] loss."
The scene in the delivery room where Maggie and Aaron held their son really tore at my heart. I cried pretty hard during that scene. I felt like I experienced my own losses again during that moment when they held their son and just looked at him…they had to accept his death. But do we ever really accept it?
Maggie said it best when she told Claire about the constant pain that she felt. She said that the pain felt good because it was somehow her connection to her son, and she was afraid that it might go away. I've felt it too. Thankfully, it hasn't gone away, and I hope that it never will."